Load Protection
Welcome to the U L S online fork load protection section of the ULSLIFTING website, where we offer a large selection of quality manufactured load protection solutions that fit onto forklift forks in various lengths to suit various sized forks.
we can offer Forklift shock absorbers to protect against impact damage from careless forklift drivers or the Forklift Load buffers, that protect against scratches or damage when equipment rubs against the vertical part of forklift forks. Ultimate Lifting Solutions also offer magnetic fork covers, ideal when transporting magnetic items such as steel bars.

If you cannot see an exact match – Please do not hesitate to call or email us and we will endeavour to help with your requirements, as we have access for 1000s more products than shown currently throughout the website. To purchase via the website, please select from one of the product categories below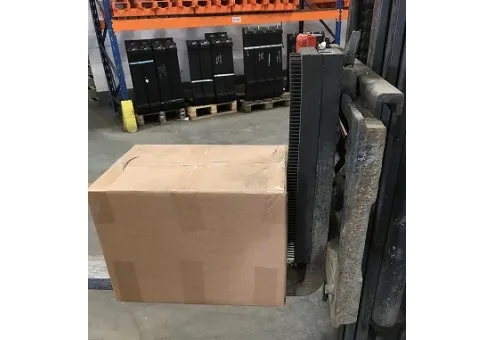 IDSA Forklift Load Protection Shock Absorbers
IDSA
These shock absorbing load protectors prevents impact damage from careless forklift drivers entering a load or pallet to deep , thus creating an heavy impact of the load against the back of the forks, which can damage / scratch the load being unloaded

ILPB Forklift Load Buffer
ILPB
The ILPB Forklift Load Buffers have been specifically designed to fit directly onto the forklift forks to drastically reduce damage or marking happening to loads being lifted / transported. They magnetically fit to the vertical part of the forks to create a barrier between the load and the metal forks.

£429.98 ex VAT
£515.98 inc VAT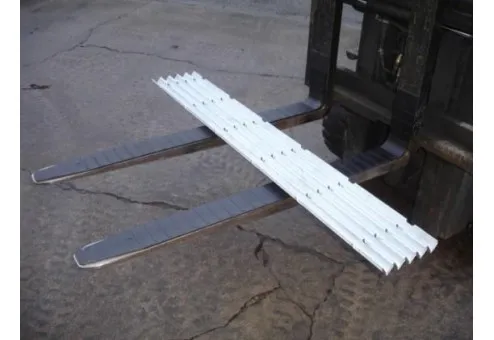 IMRC Magnetic Fork Covers
IMRC
These versatile magnetic fork covers made from durable rubber are ideal for when increased friction is required when transporting awkward, slippery or easily marked products via a forklift