Screeding Equipment and Tools
Screeding Equipment and Tools
The Ultimate Lifting Equipment Screeding equipment and tools division is the place to shop for all things relating to onsite screeding. The ULS professional range of screeding tools and accessories simplify the task of preparing the sub base and levelling the ground in readiness for laying of block paving for driveways or walkways, garden paths, concrete slabs or block paving on any housing estate or construction site or recreation area. At Ultimate Lifting Solutions we only sell quality products at reasonable prices from the leading manufacturers, our extensive range of screeding equipment from Probst is known throughout the world for its quality and competitive pricing.
Ultimate Lifting Solutions offer everything required from small lightweight MINIPLAN hand held screeding finishing tool, the Probst EASYPLAN EP Hand Screeding System or the new TELEPLAN Hand Screeding System with the sickle shaped aluminium handle.
If you can not see the Screeding accessory that you require, please feel free to call us to discuss your requirements - Call ultimate Lifting solutions today on 01384 986 026 and talk to our friendly and technical trained team.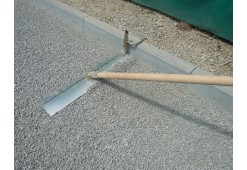 Screeding Finisher - Probst MINIPLAN MP
Probst MINIPLAN MP70
Screeding Finisher Tool (MINIPLAN MP) by Probst. Small, handy tool used to finish off and great for reworking on screeded areas. covering screed rail marks, foot prints or to tidy up around drains.

£64.95 ex VAT
£77.94 inc VAT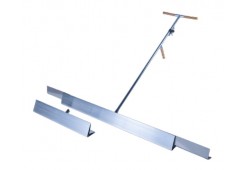 Probst EP-UNI Hand Screeding System
Probst Easyplan EP
The Probst Easyplan EP-UNI One Person Screeding Kit is a useful hand tool system that can screed different working width and great for small and medium sized sites. Designed to help the user create a perfect consistent level over the full continues length being worked. Great addition to any Block Pavers tool box.

£489.98 ex VAT
£587.98 inc VAT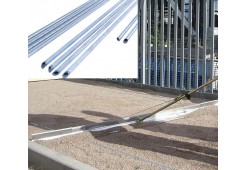 Probst AZL-EP Screeding Rail Set
Probst AZL-EP
AZL-EP SET Screeding Rail Pole Kit is a lightweight set of screeding side rails to aid setting of a consistent and accurate level for screeding materials. giving a perfectly level professional finish to block paving, concrete blocks or slabs.
£179.98 ex VAT
£215.98 inc VAT