Access Platforms
Welcome to the U L S online Access Platform section of the ULSLIFTING website, where we offer a large selection of quality manufactured Forklift access platforms, forklift maintenance cages for both one and two person operations ULSLIFTING also supply Craneable Stretcher Cages sold complete with lifting chains.
If you cannot see an exact match – Please do not hesitate to call or email us and we will endeavour to help with your requirements, as we have access for 1000s more products than shown currently throughout the website. To purchase via the website, please select from one of the product categories below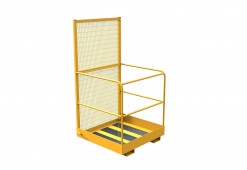 Forklift Access platforms 1-2 Persons
WP STD
Quality UK manufactured Work Platform offering an ideal solution when elevating 1 or 2 people to carry out inspection or repair work. Fitted with safety harness rails and positive heel locks.
£629.98 ex VAT
£755.98 inc VAT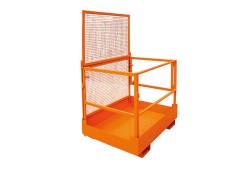 Forklift Access Platforms with side gate (foldable)
FLC 1073.3
The FLC1073.3 Foldable Access Platform with locking side gate entry, is a quality manufactured Work Access Platform that fits securely to forklifts to give the operator a safe area to work from when carrying out repair or maintenance jobs up high around the workplace, guttering or roof.
£698.98 ex VAT
£838.78 inc VAT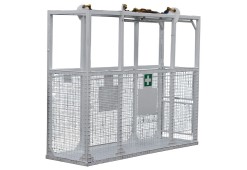 Stretcher Cage (2 Person)
SC 1075
Craneable Stretcher Cage supplied with lifting chains. This fully tested and certified quality built accident rescue cage intended for use where a casualty needs safe evacuation from height. Large enough to suit two personnel (1 causality on a stretcher & 1 attendant).

£2,098.98 ex VAT
£2,518.78 inc VAT