Forklift Access platforms 1-2 Persons




Key notes for ordering:
Ready to use straight out of box
Estimated lead time:3 to 5 Days
Please call us if you need this item sooner
CLICK
& COLLECT
Next day
delivery
SAME DAY
DELIVERY
(Call us)
Seen this product cheaper elsewhere?
We will always try to offer this product at the best price. We will do our best to not just match it but to beat it.
Price match
promise
Forklift Access platforms 1-2 Persons
Brand:

Description
Quality UK manufactured Forklift Access Platform offering an ideal solution when elevating 1 or 2 people to carry out inspection or repair work. Fitted with safety harness rails and positive heel locks.
£594.98 ex VAT
£713.98 inc VAT
This Product is supplied with 3 year Manufacturer warranty, fully tested & certificated.
Quality UK-manufactured Forklift Mounted Access Platform that offers an ideal solution when elevating 1 or 2 people to carry out inspection or repair work. Supplied fully tested and certified with THREE YEAR manufacturers warranty. Fitted as standard with fixed safety rails on both sides and front and a fully meshed rear panel to protect the persons inside the access platform when in use, also fitted with positive heel locks to keep the forklift cage secure. We believe It is hard to beat this industrial forklift cage on specification or price which is why this model has become the best-selling forklift platform in our range.
These UK-manufactured platforms are built from quality materials to a high specification.
Safety is paramount; that's why our work platforms have a security locking system to fork heels to ensure the platform is safely secured to the forklift.
The over-strengthened fork pockets are full length of the cage which provides platform stability.
Internal floor fitted as standard with anti-slip treading for personnel safety.
The internal floor is also fitted with drain holes to stop any standing water from accumulating.
The platform complies with guidance note PM28 (4th edition).
| | | | | | |
| --- | --- | --- | --- | --- | --- |
| Model | Entry | Persons | Floor Size | Max Fork Size | Weight |
| WP-STD | Step Through | 1 or 2 | 1000 x 945mm | 150 x 60mm | 120Kgs |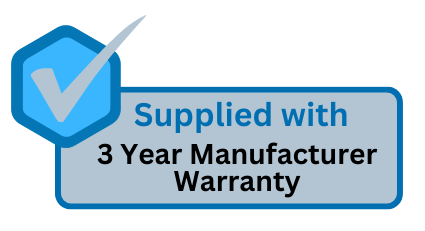 Peace Of Mind - This platform has a 3-year warranty and has been fully tested & certified.

Accessories Available
Harness / Lanyard Kit - For added safety, why not purchase our Fall@rrest MEWP Safety Harness Kit?
Supplied with a two-point high-quality full-body Harness, lanyard with scaffold hook for connection to the platform and a kit bag to keep everything in one place and clean while not in use. These harness kits can also be purchased separately.
What's in the FALL@RREST GLOBAL MEWP Safety Harness Kit
1 x FA310020 Fall@rrest Global Multi-Purpose Two-Point Harness
1 x FA210040 Fall@rrest Global Work Positioning Lanyard
1 x FAHBAG01 Fall@rrest Pull Cord Bag
Benefits and Features
Security locking system to fork heels ensures the work platform is safely secured to the lift truck
Full-length fork pockets to provide complete platform stability
Harness anchorage points and in-board handhold points for operator safety
The perforated back mesh ensures a barrier between the operator and hazardous areas of the lift truck
Anti-slip floor tread with drain holes to avoid the accumulation of water and risk of slipping
Kick rail to all sides prohibits items left on the floor of the platform from falling out
Complies with Guidance Note PM28 (Fourth edition)
MAINTENANCE of Access Platforms
The access platforms should be inspected every time it is used but no later than weekly for general condition with particular attention paid to:
All weld points, Wear and distortion of fork pockets and swinging arms, Any damaged parts, and the thumb screws and pivots – Any problems found must be rectified immediately.
Check for general surface rusting especially in critical areas should be treated with proprietary inhibitors, primers and paint on a regular basis.
All pivots and thumbscrews must be kept lightly greased.
This product is certified for six (6) months from the date of manufacture after which it is the customer's responsibility to have the product re-tested at an approved testing facility or inspected and logged in a register by a competent person as advised by The HSE.
More products from category:
Forklift & Lifting Attachments
View all
SUBSCRIBE FOR THE LATEST NEWS & SPECIAL OFFERS
Sign up here to get the latest news, updates and special offers delivered to your inbox.
Sign Up