Block Grabs
Welcome to the U L S online Block Grabs section of the ULSLIFTING website, where we offer a large selection of quality manufactured block grabs from top manufacturers. Mechanical block grabs are designed to lift and transport breeze blocks, bricks and other building materials around any size construction sites and building sites, for extra safety on site, restraint nets can be ordered to help protect people from falling debris just in case.
Mechanical Block Grabs can be used with any forklift, telehandler or lorry Hiab crane. If you cannot see an exact match – Please do not hesitate to call or email us and we will endeavour to help with your requirements, as we have access for 1000s more products than shown currently throughout the website. To purchase via the website, please select from one of the product categories below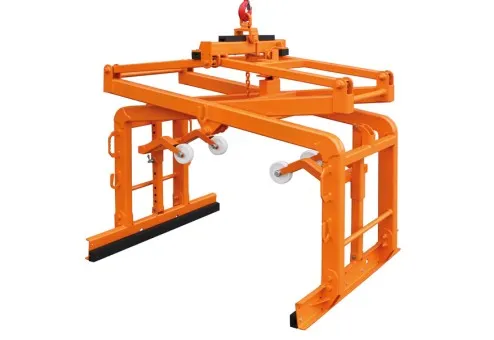 Block Grab with Rubber Pads
BG 1083
These quality manufactured Scissor action block grabs designed with personnel safety in mind are commonly used to lift palletized brick or slab or concrete produce such as kerb stones, paving stones, slabs, steel strapped bricks, etc - The Rubber lined pads help minimize damage to loads and reduce marking or breakages

£2,048.98 ex VAT
£2,458.78 inc VAT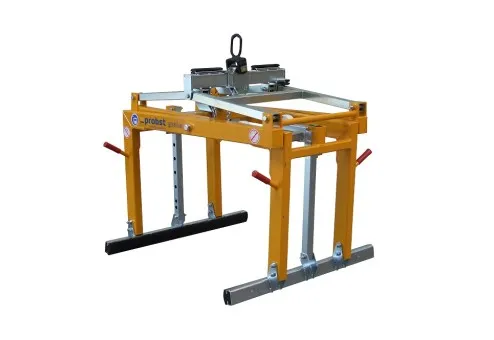 Probst SG PGL2 Scissor Block Grab
SG PGL2
Probst SG PGL2 Scissor Block Grab is an industry-leading mechanical Block Grab used for lifting and transporting unpalletized building materials up to 1800Kgs such as breeze blocks, bricks, and kerb stones around construction or building sites.

£2,368.00 ex VAT
£2,124.98 ex VAT
£2,549.98 inc VAT
Eichinger Safety Restraint Net
CS0003
Good quality safety restraint net that has been designed for use with the Eichinger Block Grabs and Crane Forks.
£124.98 ex VAT
£149.98 inc VAT