Concrete Skips
Concrete Pouring Skip - Ultimate lifting Solutions offer a range of heavy duty skips designed for easy pouring of wet concrete on construction sites - ideal for filling wet concrete into formwork, columns and shuttering.
Our range of concrete pouring skips start from 500 litre column skip and we also offer the 1000 Litre column skip, 1500 Litre column Skip and the 1500 Litre Column Skip. If you require a different style of concrete column pouring skip then please contact our sales team for assistance.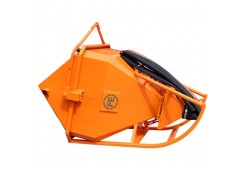 CS 1034C Concrete Column Pouring Skip
CS 1034C
CS 1034C Column Skip is an ultra versatile skip to aid the pouring of wet concrete into all types of formwork, standard, narrow and difficult areas, and pouring concrete into columns, wall and pipe laying work.

£1,968.68 ex VAT
£2,362.42 inc VAT