Ground Guards Ltd
Ultimate Lifting Solutions offer a large range of plastic ground protection mats from UK manufacturer GroundGuards Limited. The most popular products are the GroundGuard TrenchGuard a pavement trench cover system, and the GroundGuard FastCover Mats offering a quick install flooring system that is ideal for a vast range of applications. ULS Lifting also offers the GroundGaurds EnviroMat, excellent value for all-around use, and the Ground Guards E-Track a quick yet economical temporary mat system for creating a large flooring area or a trackway for site machinery.
If you require help with plastic temporary flooring, feel free to call ULS Lifting today for assistance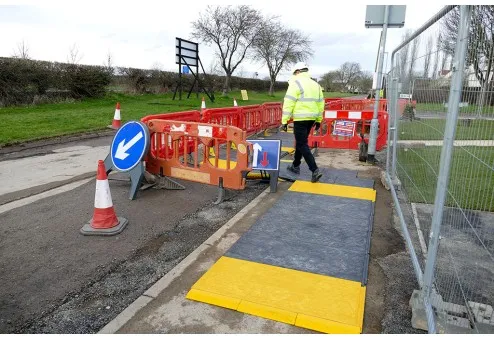 FastCover Plus Mats
FCPLUS
The FastCoverPlus Mats are a light-duty ground protection mat system, that will provide a firm and trip-free surface, ideal for creating a temporary surface layout offering secure and safe pedestrian walkways.

£22.50 ex VAT
£27.00 inc VAT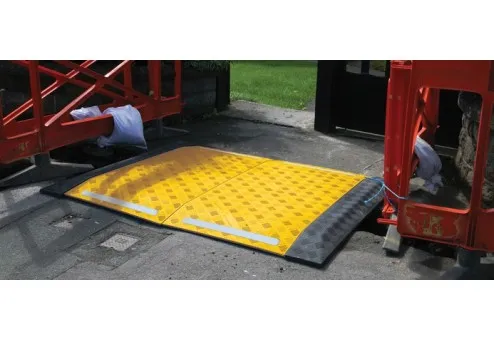 TrenchGuard Pavement Trench Cover
TG1408
The TrenchGuard Pavement Trench Cover is a safe, strong, and durable interlocking system commonly used to cover up holes left by utility companies' trenches or boreholes or construction worker's excavation work.

£94.50 ex VAT
£113.40 inc VAT
When using any ground protection solutions from Ground-Guards Ltd, you have the satisfaction of dealing with a green-focused company that has a policy of recycling, waste reduction, pollution elimination, and energy and water conservation with all ground protection solution products. Most of our ground protection mats are made from recycled High-Density Polyethylene (HDPE) which is extremely strong and lightweight.
ULS offers a large range of ground protection solutions, that are used worldwide to create: Car parks, walkways, Roadways, trackways, site compounds, event flooring, grass reinforcement, traffic management solutions, wheelchair access, permeable paving, marquee flooring, horse stall mats, stable mats, driveway mats, ground stabilization grid, tree root protection, grass turf protection, social distancing walkways and many more.
GroundGuards' mats sold by ULS Lifting are suitable across a wide spectrum of industries including civil engineering, Construction, drilling, events, holiday home parks, house building, heritage sites, military, landscaping, sports field maintenance, council, cemeteries, schools/universities, animal/horse and more…