Raptor Products
Raptor Products - Offering a quality range of cost effective solutions for Lifting Equipment, Material Handling and Drum Handling Equipment off the shelf for fast delivery. All products supplied by Raptor products via Ultimate Lifting Solutions are supplied with manufactures certification. Ultimate Lifting Solutions offer the full range of Raptor Products including Chain Blocks, Plate Clamps, Load Moving Equipment, Hydraulic Toe Jacks and Machinery Jack and well as Drum Handling, Drum Lifting and Drum Carrying Equipment.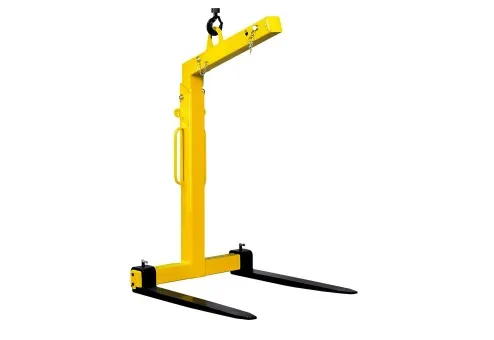 CY Self Balancing Crane Forks
CY
CY Self Balancing Crane Forks with adjustable fork tines & adjustable height - These crane forks give huge flexibility when required to move pallets or oversized packs of bricks/blocks around a builder's yard or on-site via overhead cranes etc.
£699.98 ex VAT
£839.98 inc VAT
Raptor Products are a quality cost effective brand that offers a vast range of Lifting Equipment, Machine Moving Equipment and Drum Handling Equipment and ultimate Lifting Solutions limited is proud to offer the full range - The most common products being the Raptor Chain Hoist and Raptor Lever hoist from the extensive Raptor Products Lifting Products. Also available are Raptor Drum Lifters, Raptor Drum Trucks and Raptor Drum Grabs from the Raptor Drum Handling section. Machinery jacks and hydraulic jacks and machine moving equipment available from the Raptor Load moving equipment range.
Raptor Products are UK based manufacturer, all Items supplied with EC Declaration and supplied CE marked. The Range itself is pitched as an economy range, yet the quality of products rival the same items from top brands. Raptor Products is a great alternative, at competitive prices with no compromise on quality.
If you need any assistance with choosing the correct equipment for your lifting or material handling process, feel free to call Ultimate Lifting Solutions today 01384 986 026