Fork Hooks
Welcome to the U L S online Forklift mounted Hooks and Jibs section of the ULSLIFTING website, where we offer a large selection of quality manufactured lifting attachments to be used with a forklifts, all supplied from top manufacturers. Ultimate lifting Solutions offer standard fork mounted hooks that can be easily fitted to any forklift. the ULS forklift hooks can be supplied as a fixed positions hook or adjustable fork hook. All supplied tested and certified and ready to be used as soon as it arrives onsite
If you cannot see an exact match – Please do not hesitate to call our sales team on 01384 986 026 or email us sales@ulslifting.com and we will endeavour to help with your requirements, as we have access for 1000s more products than shown currently throughout the website.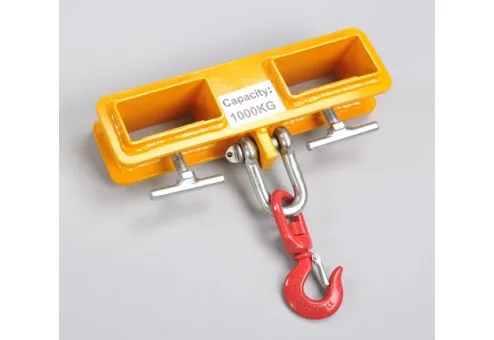 Forklift Hook Attachment - Adjustable
DLHS
Forklift Hook Attachment - Adjustable will transform forklift into a mobile crane - Two sizes available and both are adjustable along the times to suit your requirements and secured safely via two screw bars - Supplied with hook and shackle.
£114.98 ex VAT
£137.98 inc VAT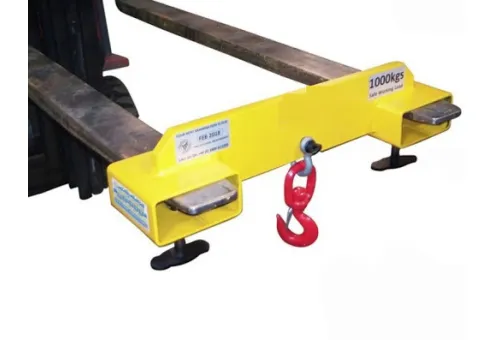 Adjustable Fork Mounted Hook
FMHA
Quality UK-manufactured Adjustable Fork Hook - Simple & easy method of converting a forklift into a safe mobile lifting crane.
£194.98 ex VAT
£233.98 inc VAT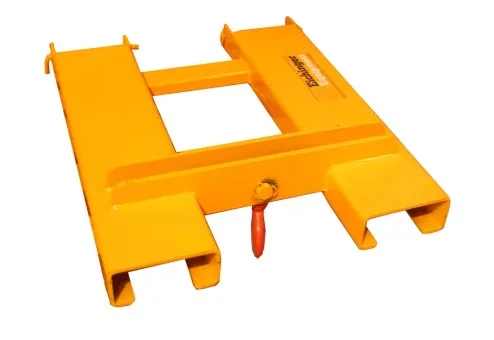 Fork Mounted Hook
FMH2084
The quality-built fork-mounted hook slides onto the forklift forks quickly and effortlessly. It is held safely in position via the supplied heel anchor bars. These bars fit behind the fork tine heel and prevent the forklift hook from slipping or sliding.
£364.98 ex VAT
£437.98 inc VAT