Probst EASYGRIP EXG Border Stone Handle









Key notes for ordering:
If ordered before noon, can be dispatched same day. Supplied tested and certified, ready to use straight out of box
Estimated lead time:1 - 2 days
Please call us if you need this item sooner
CLICK
& COLLECT
Next day
delivery
SAME DAY
DELIVERY
(Call us)
Seen this product cheaper elsewhere?
We will always try to offer this product at the best price. We will do our best to not just match it but to beat it.
Price match
promise
Probst EASYGRIP EXG Border Stone Handle
Brand:

Capacity
550Kgs and 600Kgs
Description
Probst EASYGRIP EXG Border Stone Handle is a mechanical grab and lifter, suitable for handling parallel, plane, and non-conical concrete elements, such as block steps, border stones, kerb stones, and slabs

£356.00 ex VAT
£329.98 ex VAT
£395.98 inc VAT
EXG-MAXI with larger gripping range and height-adjustable support as standard.
Related products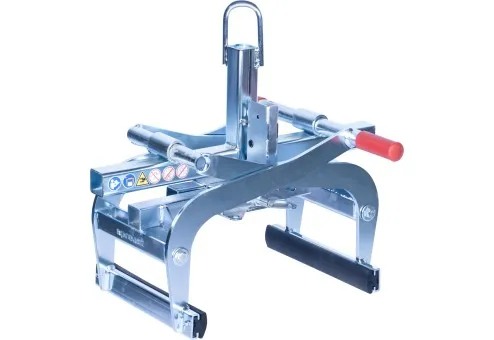 Probst TSZ-UNI Block Gripper
Probst TSZ-UNI
The Probst TSZ-UNI Concrete Step Lifter with universal handles is suitable for handling bus stop kerbstones, Kassel kerbs and Trief kerbs as well as other unusually shaped concrete steps, standard kerb stones, "L" stones and is also ideal on similar larger concrete products. The TSZ with a large opening range is used commonly for large stone wall blocks with any width up to 600mm

£599.99 ex VAT
£539.99 ex VAT
£647.99 inc VAT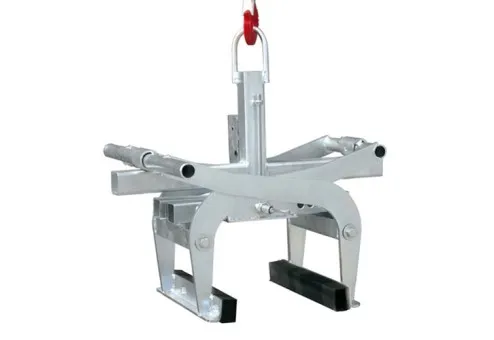 Concrete Step Gripper UH 1546.1
UH 1546.1
The Concrete Step Gripper UH 1546.1 from Eichinger is a quality German-manufactured semi-automatic concrete gripper with universal handles making this item the contractor's choice for lifting bigger and heavier kerb stones, Edging angles, and concrete blocks.

£514.98 ex VAT
£617.98 inc VAT
Probst EXG Easygrip Border Stone Handle (Probst Part Number 53100370) may be lightweight and small in design but this multipurpose mechanical kerb and slab lifter is ultra strong with a maximum capacity of 550 Kgs. The Easygrip EX-G is suitable for lifting, handling and laying a multitude of plain, parallel and non-conical concrete elements, such as border stones, slabs, kerb stones and slabs. The Probst EXG Easygrip is fitted with two carry handles and a central lifting eye for attachment to other lifting equipment via a chain sling or soft lifting sling.
The all-new Probst EXG-MAXI Border Stone Handle has been designed with a larger capacity of 600 kg and a larger gripping range. The EXG-MAXI is supplied as standard with height-adjustable support to aid the correct lifting position.
Product Name

Probst Part

Number

Working Load Limit

(WLL)

Gripping

Range

Length of

Gripper

Inside

Height

Weight
EXG
53100370
550 Kgs
0 - 300 mm
235 mm
145 - 195 mm
12.5 kgs
EXG - MAXI
53100392
600 Kgs
0 - 400mm
235 mm
165 - 215 mm
16 Kgs
The Easy grip EXG border stone handle is supplied with a top lifting eye allowing this kerb grab to be attached to any carrier, loading crane, hoist or excavator via a single chain sling or snatch chain. once fitted to a crane the full potential of this mechanical grab can be utilised by one-person operation for lifting and laying kerb stones and border stones up to the full 550 Kgs capacity. The Grab also has two handles fitted allowing for two-person operation of transporting border stones around the site.
Key Features of Probst Easygrip EXG border Stone / block grab
Part Number EXG 53100370
EXG Maxi 531003922
Two models available
Capacities 550Kgs and 600Kgs.
Compact and lightweight.
Zinc plated finish.
Large Gripping range.
WLL 550Kgs and 600Kgs
Top lifting hook fitted.
Product

Name

Probst Part

Number

Working Load Limit

(WLL)

Gripping

Range

Length of

Gripper

Inside

Height

Weight
EXG
53100370
550 Kgs
0 - 300 mm
235 mm
145 - 195 mm
12.5 Kgs
EXG - MAXI
53100392
600 Kgs
0 - 400mm
235 mm
165 - 215 mm
16 Kgs
Probst - Making hard work easier !!!!
For over 60 years Probst have been manufacturing tools and equipment that have made everyday life on the construction site easier. Thanks to many important ergonomic and efficiency-enhancing innovations, Probst Material Handling today are the world market leader and define the handling of construction materials on sites and in concrete plants.

The headquarters are in Erdmannhausen (Germany), the Competence Centre Robot Production in Könitz (Germany),as well as at our five subsidiaries in Great Britain, France, Italy, Poland and the USA, find the optimal solution for our customers every day. We are present worldwide with over 450 sales partners. Since 2020, the entire corporate group has been climate-neutral.

Whether in structural or civil engineering, whether in the garden or on the street: Probst products are at home on all construction sites. there machines and tools make life easier for everyone who works with paving stones, pipes and other concrete products. WHY - Because they put efficiency and ergonomics first, and have become the world market leader in the field of gripping and laying technology through numerous innovations.

More products from category:
Forklift & Lifting Attachments
View all
SUBSCRIBE FOR THE LATEST NEWS & SPECIAL OFFERS
Sign up here to get the latest news, updates and special offers delivered to your inbox.
Sign Up