Scaffold Runway System





Key notes for ordering:
Supplied in kit form with everything required to set up runway system to desired length
Estimated lead time:1 to 2 Days
Please call us if you need this item sooner
CLICK
& COLLECT
Next day
delivery
SAME DAY
DELIVERY
(Call us)
Seen this product cheaper elsewhere?
We will always try to offer this product at the best price. We will do our best to not just match it but to beat it.
Price match
promise
Scaffold Runway System
Brand:

Description
Scaffolding Runway System with Integral Trolley - A quality modular runway system that simply bolts to scaffold tubing to create a safe lightweight crane system including a push/pull trolley that any manual or electric hoist can be fitted to.

£164.98 ex VAT
£197.98 inc VAT
Also available with Track bends to create a curved system
Related products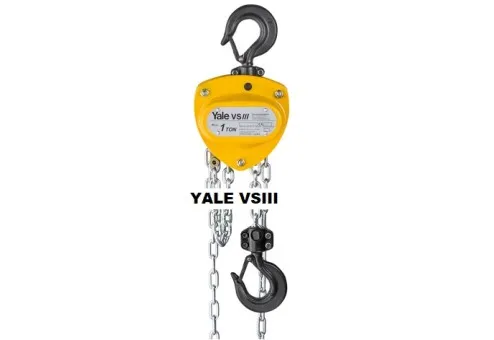 VSIII Yale Manual Hand Chain Hoist
VSIII
The Yale VS Chain hoist is a quality branded manual hand chain hoist, that combines all the features expected by the user - Quality, Safety and performance. SUITABLE for FLEETING as well as standing lifting operations.
£167.32 ex VAT
£114.98 ex VAT
£137.98 inc VAT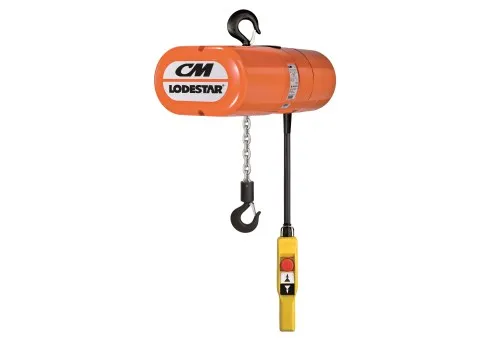 CM Lodestar Electric Chain Hoists (110V)
CM Lodestar 110v
The 110-volt LODESTAR Electric Chain Hoist. Is a top-specification tough & durable hoist, known for its heavy-duty never stop working always reputation. Designed to keep working in the most arduous applications and is a recognised and proven hoist within the hire industry as the number one supplied kit where high duty, combined with long heights of lifts are required
£1,969.88 ex VAT
£2,363.86 inc VAT
The ULS Scaffolding Runway System is a quality modular system that simply bolts onto standard scaffold tubing to create a safe lightweight crane system for lifting and lowering goods to the desired location. The scaffold runway beam includes an integral sliding trolley that most manual or electrical hoists can be fitted to quickly and easily to create a scaffold lifting beam.
The Scaffold Runway System can be assembled to any scaffold structure and then fitted with a suitable manual or electric hoist, now creating a runway system for both lifting and transporting loads around any construction or building site - Construction workers can safely lift building materials up to any level required without hard manual lifting or lower any waste away back down to the ground level.
Tested and certified runways in five different Capacities - SWL = 125Kgs, 250kgs, 500Kgs, 1,000Kgs, and 1,600Kgs. Supplied in Zinc Plated finish to protect against the elements and to help protect the system from rusting.
| | | | |
| --- | --- | --- | --- |
| Model | Capacity | Track Support Ctrs | Max Cantilever |
| SRS24 | 125Kgs | 1.0m | 0.35m |
| SRS25 | 250Kgs | 1.5m | 0.40m |
| SRS26 | 500Kgs | 1.5m | 0.50m |
| SRC27 | 1000Kgs | 1.5m | 0.50m |
| SRS27 | 1600Kgs | 1.0m | 0.3m |
The Scaffold runways are supplied in kit form is easy and quick onsite installation - Scaffold runway kits are supplied with either 3m or 6m track lengths that connect together. Systems can be quickly and constantly refigured to suit site conditions - The kits are supplied with all parts required to create a lightweight yet robust runway system tested and certified to carry loads.

Each Scaffold Kit comprises -
C section Track (supplied length 3m or 6m) depending on the length of system ordered.
Intermediate Joint Supports.
Track Joint Supports.
End Stop.
Load Trolley with Castors.
installation and parts manual.
Please contact ULS Lifting on 01384 986 026 if you require a specialist scaffold runway system, as we can supply track bends and 4-way junction sections if full movability is removed
General Information on the ULS Scaffold Runway System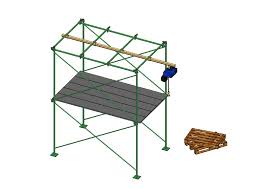 Our Scaffolding Runway Systems utilise the C1 Conveyor Systems range of components.

The runway system connects directly to scaffolding poles.
Supplied in kit form for ease of installation and storage when not in use.
It enables the movement of heavy items around a scaffolding structure.
Manual and electric hoists can be used in conjunction with the system to facilitate lifting.
Its modular design incorporates straight lengths, curves, and switches so that it can be designed to accommodate a wide range of applications.
All components supplied conform to our quality systems and specification
More products from category:
Lifting Equipment
View all
SUBSCRIBE FOR THE LATEST NEWS & SPECIAL OFFERS
Sign up here to get the latest news, updates and special offers delivered to your inbox.
Sign Up