360 Degree Column Jib Crane 250Kg Capacity



Estimated lead time:Manufactured in the UK to order approx. 3 to 5 Weeks Delivery
Please call us if you need this item sooner
CLICK
& COLLECT
Next day
delivery
SAME DAY
DELIVERY
(Call us)
Seen this product cheaper elsewhere?
We will always try to offer this product at the best price. We will do our best to not just match it but to beat it.
Price match
promise
360 Degree Column Jib Crane 250Kg Capacity
Brand:

Capacity
80Kgs up to 1000Kgs
Description
360 Degree Column Jib Crane offers total flexibility within the workplace. The crane arm has full rotation around the main upright column, providing a complete circular lifting aid of up to 6m. Overall column height can be manufactured up to 6m Tall
£1,698.98 ex VAT
£2,038.78 inc VAT
Related products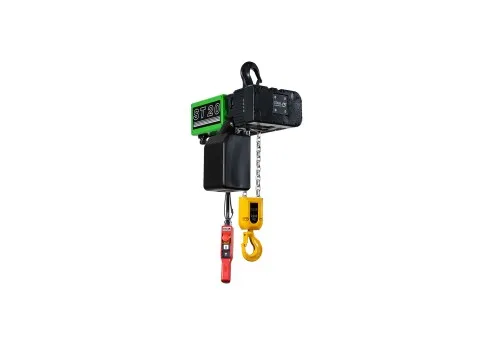 Stahl ST Electric Chain Hoist - 400volt output
ST
Stahl ST Electric Chain Hoist - 400volt output series from Stahl is an acknowledged top-level quality product that ranks amongst the world's most distinctive and extensive ranges of electric hoists on offer - A robust classic design/layout which proves itself in operation day for day. Powerful, reliable yet undemanding with power consumption and maintenance.

£1,388.98 ex VAT
£1,034.18 ex VAT
£1,241.02 inc VAT
360 Degree Column Jib Crane 250Kg Capacity that offers total flexibility within the factory or workplace. The manual slewing Crane Arm has full rotation around the main upright column, providing a complete circular lifting aid from a 2m up to 6m radius. Overall column height can be manufactured up to 6m Tall. The 360° slew can be in either direction without limits due to our clever design to give infinite slewing both clockwise and anticlockwise, this can offer a perfect solution if one jib crane needs to offer lifting solutions to more than one machine in close proximity.
The ULS Lifting 250Kg rated full rotational Jib Crane has been designed to be compact and lightweight in design, supplied as a two-part crane system that can be easily and quickly installed. The main upright column will be supplied with a suitable base plate pre-drilled and ready to be fixed down to a suitable concrete floor via resin anchor studs. The manual slewing Jib Arm is supplied with over-bracing for added strength that is formed from a quality hardwearing steel profile track that has an integral trolley fitted that runs the full length of the arm.
Both the 250Kg Jib Arm's full 360° rotation and the integral trolley are manually operated as a "Push/Pull" motion. Both movements are effectless and very smooth due to the design, little force is required giving the operator full control when positions or moving loads with minimal effect or strain. By investing in a 360° Degree Floor Mounted Jib Crane operator's welfare and productivity will be increased that hopefully can give a quick return on the small outlay of purchasing a 360-degree Full Slewing Column Mounted Jib Crane.
There are times when a 360-degree Workstation Jib Crane will be more useful and practical than our standard 270-degree free-standing jib cranes, for example within a large factory where one central Jib Crane can be used to both load and unload from numerous machinery located around the Jib Crane and then move the object to the dispatch area, whereas the standard 270° will be restricted by its rotation (slew) angle.
Various handling and lifting equipment can be attached to the 360° Full Slewing Jib Crane such as an Electric Chain Hoist, Manual Chain hoist, Tool Balancers, Air tools, or Vacuum Lifters, or the jib crane can be modified to suit any customer's requirements
We show the most common sizes here, feel free to call us or email if you require a bespoke Jib Crane or if you require a quote for installation. - Dimensions for illustration only - Based on 360 Degree Column Jib Crane 250Kgs Capacity - Over Braced version with Overall height 4m
| | | | | | | |
| --- | --- | --- | --- | --- | --- | --- |
| Model | SWL | Working Height to Underside of beam | Overall Height of Jib | Trolley Depth | Arm Length (Radius of reach) | Total Weight |
| RJC 0.25R3 | 250Kg | 3,250mm (3.25m) | 4,000mm (4m) | 65mm | 3,000mm (3m) | 225Kgs |
| RJC0.25R4 | 250Kg | 3,200mm (3.2m) | 4,000mm (4m) | 77mm | 4,000mm (4m) | 340Kgs |
| RJC0.25R5 | 250Kg | 3,100mm (3.1m) | 4,000mm (4m) | 77mm | 5,000mm (5m) | 380Kgs |
| RJC0.25R6 | 250Kg | 2,000mm (2.0m) | 4,000mm (4m) | 77mm | 6,000mm (6m) | 425Kgs |
Installation.

The ULS Lifting 360° Degree Column Jib Crane 250Kg Capacity Over-Braced Design can be easy to install onto a suitable floor, they are manufactured with a welded base plate predrilled for suitable resin anchor bolts. Supplied as a two-part Jib kit to keep the overall weight down during installation. We are happy if customers choose to install themselves, yet a lot of our customers request from ULS LIFTING to install the Jib. If we install the 360-degree floor-mounted Jib crane, not only do you get the installation of the jib, but we can also fit any lifting equipment onto the Jib, such as an Electrical Chain Hoist. Once the installation is complete our crane installation team will fully commission the Jib crane, test the system, and will not leave the site until it is working correctly. The other plus point with ultimate lifting installing the Jib Crane Project is that we fully test everything and can sign off the jib as functioning correctly and safely, we also issue all the suitable certifications.
360° Degree Column Jib Crane 250Kg Capacity Over-Braced Design

All our fully rotational Jib Cranes are manufactured in accordance to:
Duty classification: A3 according to BS 733: 1990.
Manual 360-degree slewing around the main column and trolley travel operation along the Jib Arm.

All jibs are lubrication free. The pivot bushes are acetal and therefore do not require lubrication. The trolleys running surfaces are also lubrication free.
The clutch-controlled slewing mechanism can be tightened/loosened to control how freely the arm pivots.

Minimal maintenance requirement.
Strengthened Floor Base is fully welded to the column – in most situations, this removes the need for an oversized load spreading plate or setting an anchor frame into concrete, therefore making installation much quicker and more cost-effective.
Key Points of our UK-manufactured Jib Cranes
SWL - 250kg, Pillar Height - 2m up to 6m. (Bespoke lengths available on request).
Arm length - 2m up to 6m. (Bespoke lengths available on request).
Slew Angle - 360° degree manual slew. (Powered Slew available on request)
Travelling Trolley - Fitted with an integrated push/pull trolley for suspending hoists, vacuum lifters, and tool balancers.
Fast delivery - We aim to deliver all our Swing Jibs within 3 to 5 weeks.
Optional extras
Adjustable slewing limits, To reduce the swing arc Slewing lock, to fix the arm into a specific position.
Electrical Isolator - required if electric hoist to be used in conjunction with hoist, can be fitted either flush mounted or face-mounted on Pillar/column Electric Hoist power feed.
Full Electric Kit - Our kit includes everything required to fun Electric Hoist (Isolator, Flatform Supply Cable, Cable Runners) Optional Floor Fixing Bolts.
Electric Hoist - Ultimate Lifting can off a suitable 400volt electric chain hoist
ULS Lifting can offer full installation of all types of Jib cranes including 360° Jib Cranes. Our Installation includes full commissioning, mechanical testing, and electrical testing. A correct load-bearing test will be performed and full certification produced upon completion.
360° Degree Column Jib Crane 250Kg Capacity Over-Braced Design as a rule does not need much service or maintenance. Yet, general observations of the overall condition of the jib and the hoist connected to it can be carried out by the operator - any faults should be reported immediately More importantly to keep the Jib and hoists running at maximum efficiency and to keep within the UK laws with regarding LOLER inspections set out by HSE, both the Jib and the hoist on it should have a maintenance service scheduled no later than 12 months.
This service should be undertaken by qualified service engineers - If you would like to know more about the servicing and general maintenance, please feel free to contact us, we do have qualified engineers and are happy to quote for all your crane servicing requirements.
More products from category:
Lifting Equipment
View all
SUBSCRIBE FOR THE LATEST NEWS & SPECIAL OFFERS
Sign up here to get the latest news, updates and special offers delivered to your inbox.
Sign Up