Imer ES150N Replacement Pendant and Cable




Estimated lead time:1 Day
Please call us if you need this item sooner
CLICK
& COLLECT
Next day
delivery
SAME DAY
DELIVERY
(Call us)
Seen this product cheaper elsewhere?
We will always try to offer this product at the best price. We will do our best to not just match it but to beat it.
Price match
promise
Imer ES150N Replacement Pendant and Cable
Brand:

Description
IMER ES150N Scaffold hoist Replacement Pendant, cable, and connection plug. Supplied with 1.5m Lead and control station. If your hoist is more than ten years old. please call for advice on the correct pendant
£198.98 ex VAT
£238.78 inc VAT
Related products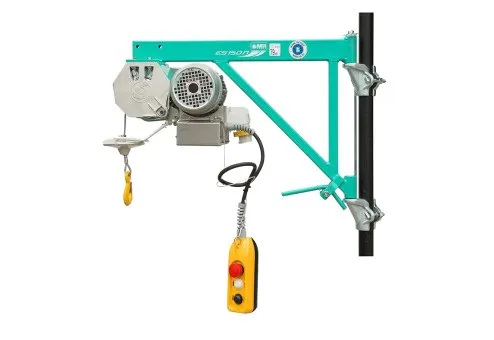 ES150 IMER Scaffold Hoist - 150Kgs
ES150
The ES150 IMER Scaffold Hoist - 150Kgs from IMER is a quality, industry favourite site hoist used by roofers and builders due to its high reliability. 150 kg capacity, boasting a lifting height of 30m and a fast lifting speed of 18.5m/min. 110-volt Supply
£986.00 ex VAT
£819.99 ex VAT
£983.99 inc VAT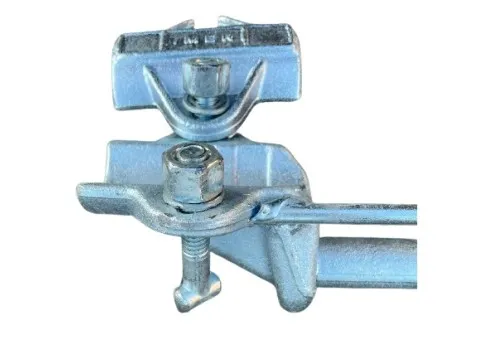 Imer ES150 Scaffold Clamp Bolt
ES150BOLTCLAMP
Imer ES150 Replacement Scaffold Fixing Clamp Bolt only - Supplied as a set including the 1 x "T" bar Bolt, 1 x Washer, and 1 x Nut
£14.98 ex VAT
£17.98 inc VAT
IMER ES150N Scaffold hoist Replacement Pendant, cable, and connection plug. Supplied with 1.5m Lead and control station. These are IMER official accessories to suit the new style ES150N Imer Scaffold Hoist. Please check the nameplate on the hoist unit before ordering, if the model states ES150N then this is the correct replacement pendant. If you have an ES150, then please contact us for the old-style pendant.
The Official Replacement pendant control station to suit the ES150N comes complete with the push button station attached to 1.5m of pendant cable and terminated in a plug to fit directly and easily to the Imer ES150N Scaffold Hoist. The push button station supplied has a "LIFT" button, "LOWER" and Emergency Stop. Station housing is IP67 rated according to EN60529.
| | | | | |
| --- | --- | --- | --- | --- |
| Description | Part No | Cable Length | IP Rating | Voltage |
| Pendant Station ES150N | 982005 | 1.5m | IP67 | 110 volt |
Other IMER Accessories available on request

Genuine IMER ES150N Pendant Control station, Cable & Plug Assembly. Cable Length: 1.5m Control Voltage: 110v
Double insulated enclosures in thermoplastic self-extinguishing material.
IP67 rating according to EN60529.
Operating temperature -25 +70 degrees Celsius.
Available from 2 up to 14 holes -22 ohm – on single or double row.
Cable entry: PO2 -PRTM – PO3 – PL with variable section cable sleeve.
DC16 – DC30 – TLP with cable clamp.
Mechanical life: push buttons and rotary switches,
1mm operations.
Latched emergency stops.
0.3mm operations.
Previous EN150 model available on request
More products from category:
Lifting Equipment
View all
SUBSCRIBE FOR THE LATEST NEWS & SPECIAL OFFERS
Sign up here to get the latest news, updates and special offers delivered to your inbox.
Sign Up